Judo has had competitions since its inception, the first all Japan completion was a major step for Judo, and happened in 1930. The first Judo world championships were in Tokyo in 1956 although exclusively for males, the first world Championships for females also was in 1980, eventually in 1987 the first joint event for male and female competitors happened.
Judo was first included in the Summer Olympic Games at the 1964 Games in Tokyo, Japan. After not being included in 1968, judo has been an Olympic sport in each Olympiad since then. Women judoka were first awarded medals at the 1992 Summer Olympics.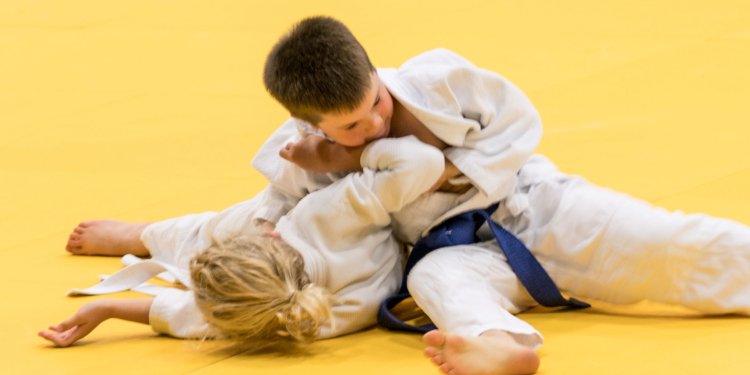 Competition Format
Judoka compete in weight classes. Gold and silver medals are awarded based on a single elimination bracket. Two bronze medals are awarded in each weight class; two judoka from a repechage (In a repechage, a competitor who loses to the pool winner drops into the repechage bracket. The theory is that a worthy competitor, who is paired with another worthy competitor, should not be unduly penalized by luck of the draw, but has an opportunity to at least fight for third place.) for those who are eliminated by one of the eventual semifinalists face the two semifinal losers for the bronze medals.
Weight Classes
There 7 competition weight classes these are as shown in the following tables.
Men's Classes
Extra
Lightweight
Half
Lightweight
Lightweight
Half
Middleweight
Middleweight
Half
Heavyweight
Heavyweight
<60kg
60-66kg
66-73kg
73-81kg
81-90kg
90-100kg
>100kg
Women's Classes
Extra
Lightweight
Half
Lightweight
Lightweight
Half
Middleweight
Middleweight
Half
Heavyweight
Heavyweight
<48kg
48-52kg
52-57kg
57-63kg
63-70kg
70-78kg
>78kg